Posted 26/02/2020
Noise due to Digital Part Circuit of Power Supply
Noise due to Digital Part Circuit of Power Supply
2. Low-noise Voltage Source not Affected by Display Noise
Our low-noise DC voltage source LP6016-01 is designed so that the noise emitted from the display is not superimposed on the output (analog circuit), as shown in the graph below, even when the display is operating.
This graph shows that the LP6016-01 has very low-noise characteristics.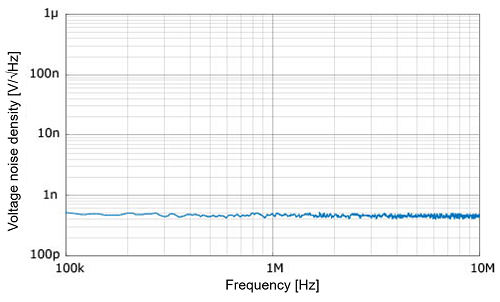 Even on our LP6016-01, the front of the display emits small noise.
When using the LP6016-01 in an anechoic chamber, it is necessary to suppress the noise emitted from display.
We have the technology for suppressing this radiation noise by utilizing a special design.
As the LP6016-01 with suppressing radiation noise can be provided as a custom model, please specify your needs when ordering it.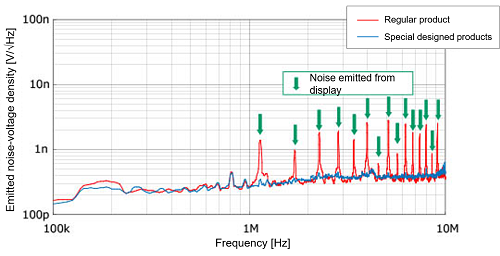 ---
Block Diagram when Measuring Radiation Noise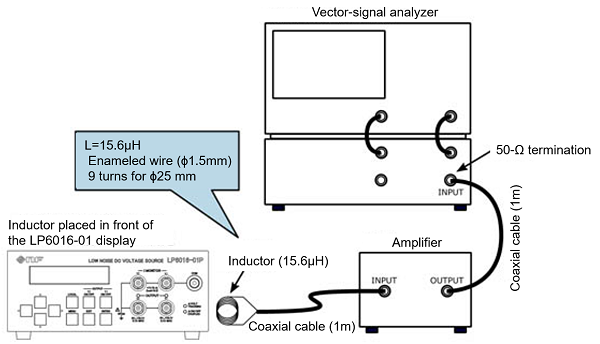 Related keywords : Low Noise DC Voltage Source