Lock-in Amplifier/Preamplifier
Low Noise DC Power Supply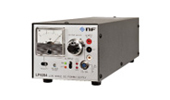 A DC power supply that achieves the same low noise level as batteries.


DC power supply for low noise preamplifier
It makes small signal measurements possilbe by performing its function to the fullest.


Power supply for testing electronic circuits
It is possible to evaluate under the condition with no noise interference.
---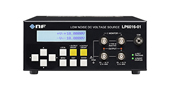 Low voltage DC voltage source with LAN/USB/RS-232 interface.
DC voltage can be set with a resolution of 500 µV steps.
It can be used as a DC bias source for photodiodes and a control voltage source for crystal oscillators.
It is suitable for many applications, such as evaluation of product development and incorporation to the automatic inspection system for manufacturing process.